Xact Link for ACT! and QuickBooks Server Guide
Settings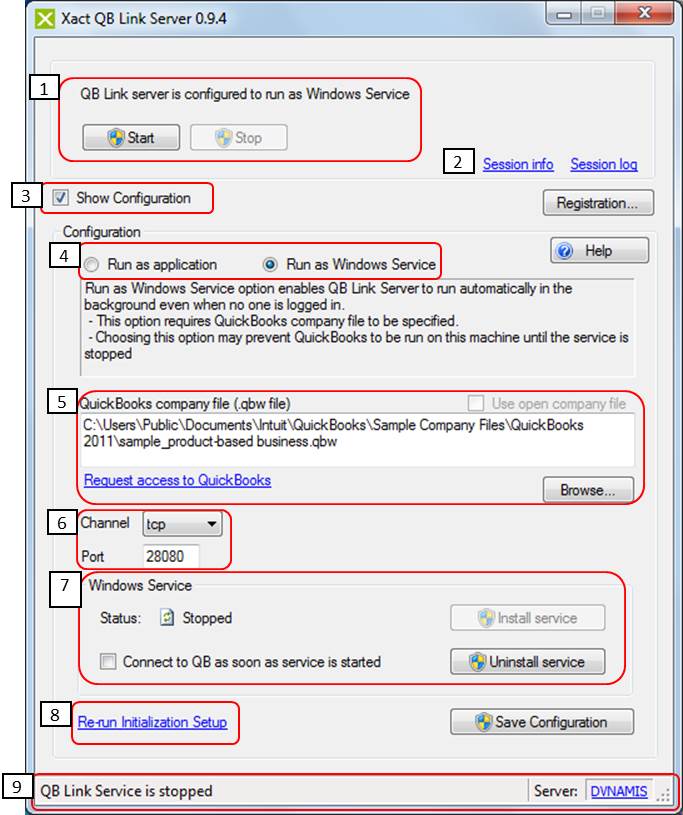 QB Link Server status and operation buttons to Start or Stop the server
Click these links to show server/session information and logs
Check this option to show the settings below
Switch to select mode of operation
Location of the QuickBooks company file.
Note: On some conditions, QuickBooks may have issue when the data file is located on a different machine, for this reason we recommend installing/running QB Link Server on the same machine where both QuickBooks is installed and also where the data file is located.
Server connection settings
Default settings are: "tcp" on port "28080".
Windows Service status and operations
Perform Initialization Setup as described in the previous section
Status and server name.
When server is started this will show the server connection setting.
Click the server name (in blue link) to show server's IP address.