Xact Link for ACT! and QuickBooks Server Guide
Monitoring and Error logs
This application maintains an event logs for all operations. When the server is configured to run as Windows Server, error details are logged as an event log.
Run Event Viewer to start Windows Event Viewer.
Diagnostic and error messages are logged under "QBLinkService" in "Applications and Services Logs"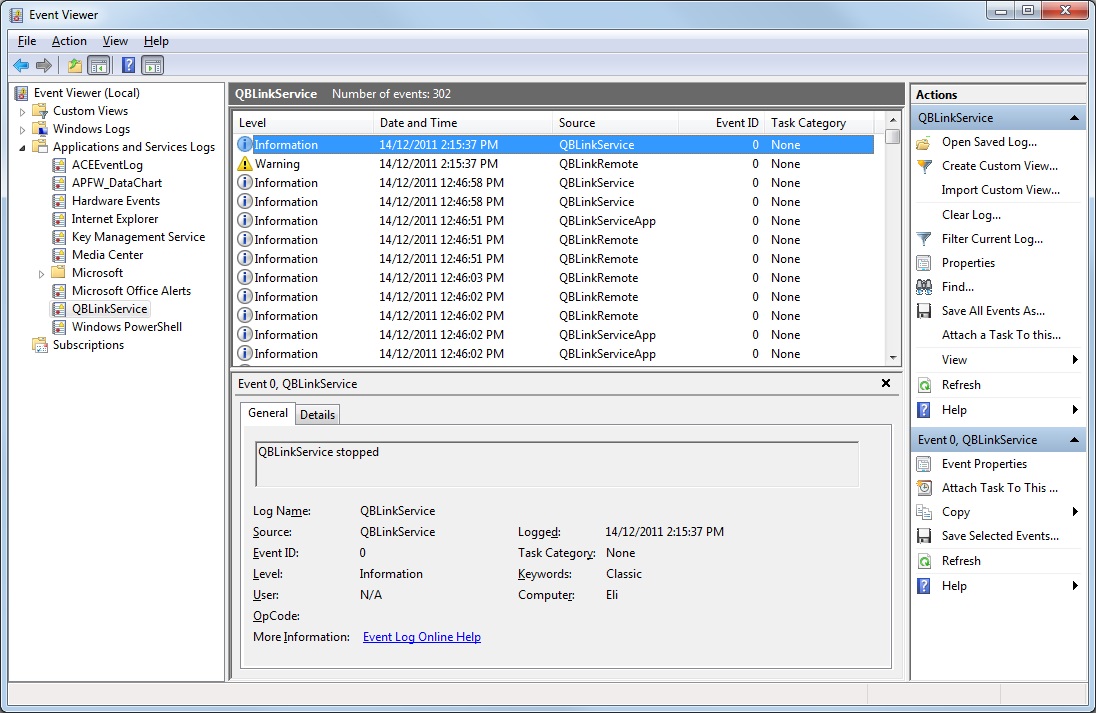 While server is active, additional information can be viewed by clicking Session info and Session log links.


Information such as QuickBooks company file and which client user is connected as the moment can be viewed in Session info (above).