Contents
Related Documents
Xact Link for Act! and Xero Install & Setup Guide
Installation
To install the Xact Link for Xero simply start the installation package by clicking on the setup.exe file, the setup wizard will start, simply follow the instructions.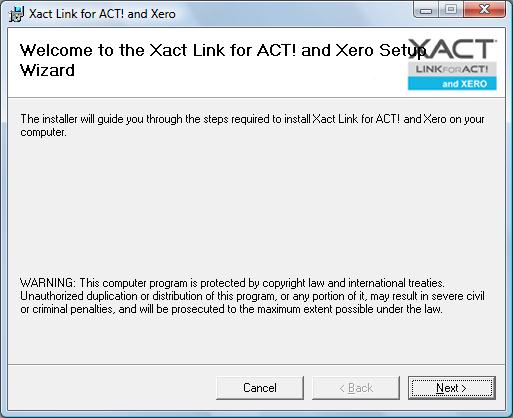 Click Next to proceed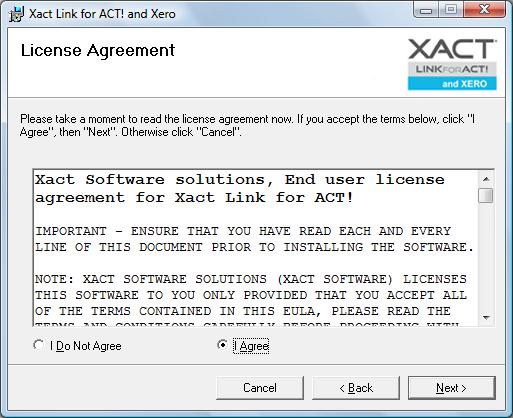 Select I Agree if you wish to proceed with the installation then click Next.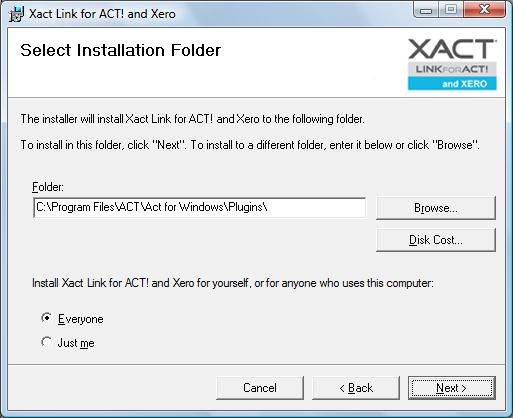 Ensure the installation path is set to where the Act! plugins folder.
Confirm install location and proceed through the wizard by clicking Next, the installer will begin the setup process.
Once it finishes, exit the installer by clicking Close button
Note: For 64 bit system (Vista 64 / Windows 7 64) the default folder for ACT! installation is at "C:\Program Files (x86)\Act\Act For Windows"